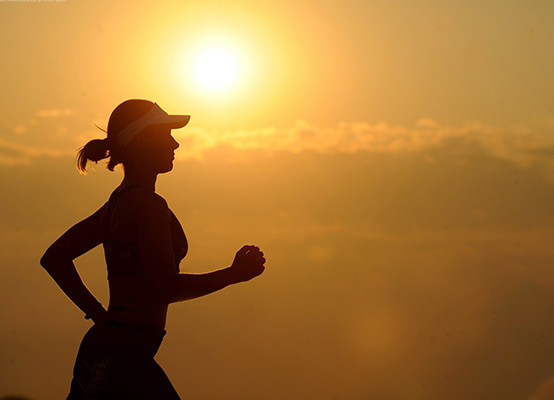 Weight Loss-Can Naturopathy Be the Solution?
Obesity is a burgeoning problem that haunts a significant portion of the Australian populace. According to the National Health Survey 17/18, 67% of the total adult population is overweight; that accounts for a whopping 12.5 million people.
There are many ways one could tackle weight problems and get back to a good shape. But often we see weight loss programs failing to achieve the desired results as it fails to address the underlying cause that leads you towards obesity. 
Digestive problems, mental issues, nutritional imbalance, poor diet are often associated with weight problems. There are naturopathic solutions to all these problems. Weight loss using naturopathy involves establishing a long term dietary, nutritional and lifestyle plan that would help you get rid of obesity once and for all.
Natural weight loss plans don't target providing a short term fix. A naturopath would carefully evaluate your physical condition and devise a tailored treatment scheme that suits your body needs. There is no universal road to achieving success when it comes to fighting obesity. Naturopathic experts realize that and proceed accordingly.
Overeating is one of the most common causes for gaining extra weight. Some drugs can curb your hunger real fast, but it does so taking a toll on your other physical aspects. The side effects of such drugs include erratic behavior, tiredness, and headache. In most of the cases, insulin resistance and nutritional deficiencies cause this drive of hunger, which requires a continuing therapeutic modus operandi rather than an instant fix; exactly what naturopathic method has to offer.
Starting with a juice fast could be an excellent way to detoxify your body and trim some unnecessary fat. Consult your naturopath before you start the fast. The current condition of your body will determine your fasting period. For an average patient, it's about 7-10 days. Lime juice with a mix of honey is the ultimate fat killer. Honey plays a vital role in converting surplus body mass into energy. You can also drink orange, grapefruit, and cabbage juices as part of your fast. After the fast, switch to fruit only diet for a specific period under the guidance of your naturopath.
Naturopaths will prescribe you vitamins and give you lifestyle guidelines to manage your stress levels. Chronic stress levels could affect your metabolism and make you overweight. Lipoic acid, B-vitamins, and minerals like iron, chromium, manganese can help improve both your mental health and your metabolism. Regular counseling will also be a regular part of your treatment program if you have high-stress levels.  If you are not psychologically healthy enough, you won't be able to restrain yourself from excessive eating and unhealthy lifestyle preferences. So besides the medications and exercises, naturopathic treatment of obesity also covers mental health awareness.
The supplements and botanicals used in naturopathic medicine can prove very effective for weight loss purposes. However, natural weight loss programs are not crash courses so you can't expect to see results overnight. If you have the perseverance to stick to the recovery guideline, naturopathy can lead you towards an obesity-free life.